Two Data, Showing You the Strongest Power in the High-rise Building Market
2019-11-13
Co-organized by Windoor Expo, CTBUH, AECOM, and KONE, sponsored by JMA Windows & Doors System Co., Ltd., the international symposium "Smart City, Smart Building" was successfully held in headquarter of AECOM, Shanghai on November 7th.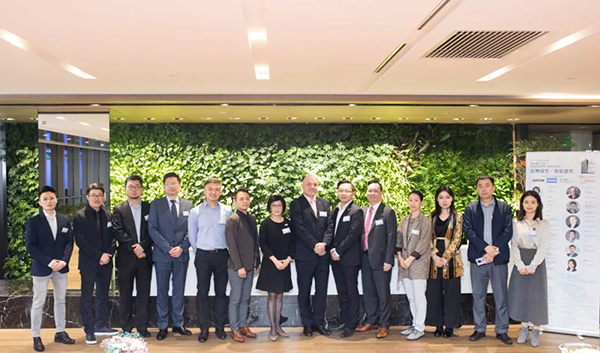 Mr. Cao Zerong, deputy general manager of JMA Windows & Doors System Co., Ltd. gave a warm welcome to all the distinguished guest, and he quoted two numbers, which shows the strength and position of JMA in the skyscraper market.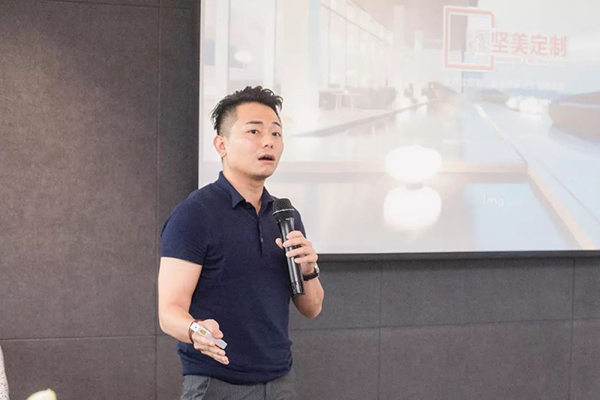 1. 5 out of the 10 high-rise buildings over 500m in the world use JMA's product
2. JMA has a market share of high-rise building in China over 35%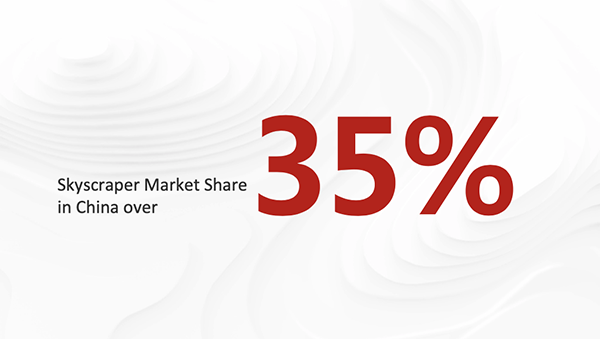 If you are interested in their latest window door system products, you can visit their booth at 4B12 during Windoor Expo China 2020 (5-7 March 2020, Guangzhou, China)
Insights, Trends & Sharing from Industrial Experts
Innovative Thinking in Creating Digital Building
Mr. Malcolm Laverivk, executive director of AECOM Mechanical and Electrical Engineering, shared the role that AECOM plays in the smart building system. Ideally, the building that driven by technology should include following characteristics: Self-study, enhanced performance, with better cost-efficiency and user interaction. Digital technology won't be limited by the boundary of building, instead, it spread to a larger area even global wide. Digital building has become a useful tool that can assist the management of large company to deal with large amount of permanent assets.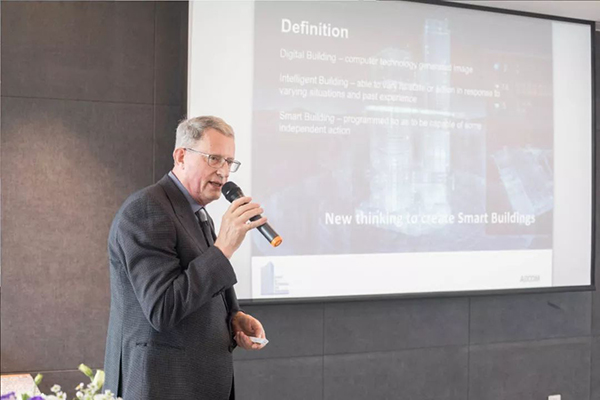 Digitization Drives Operation
Mr. Xie Bing, director of Data Information Infrastructure Department of Taikang Insurance Group and Mr. Lei Liang, chief engineer of Smart Engineering of AECOM, shared how the new headquarters of Taikang was designed and how they used the smart system. As the representative of Taikang, Xie listed the existing working problems and the personal demand based on the company's "Great Health" strategy ". These problems can be integrated into buildings, computers and everyone's mobile phones through smart management systems, and AECOM is helping Taikang Group achieve their needs. Lei elaborated AECOM's working process and result, form data research and analysis to implementation and management of specific measure. We can all looking forward to the new headquarters of Taikang.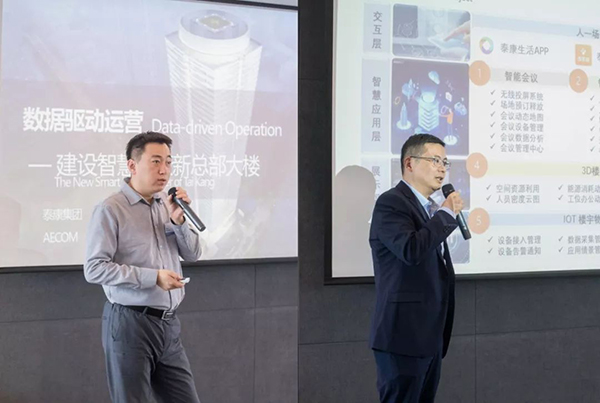 Smart Everywhere with Smart Industrial Parks
Entering into a smart era, Huawei put forward a concept of "Pan-park", more specifically, "City, except the road, is a park". Mr. Miu Yan, Smart Park solutions director of Huawei Technologies Co., Ltd introduced the Horizon Digital Platform that was developed by Huawei. The platform turns the current "As-is" mode into "To-be" mode, connecting each isolated subsystem into one integrated one. At present, the Horizon Digital Platform has been used in government, real estate, education, chemical, etc.. In Huawei's own park, the platform has successfully increased the efficiency of work, organization, facility and energy. Mr. Miu has shown us a smarter and more precise future.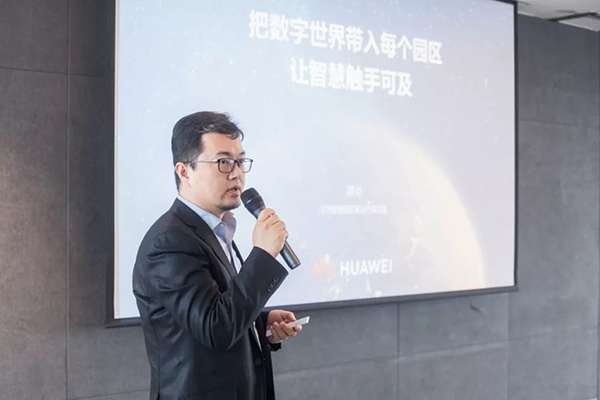 Creating Smart City with Innovative Technology
The speech of Dr. Sascha Brozek, senior vice president of KONE, focused on the development path of smart city and smart building. Automation is the main stream of future, users want more transparent information, and owners want more convenience and efficiency. What would the smart building be like in the future? How should we grasp the trend? By showing the landmark building of KONE, Dr. Sascha Brozek shared his understanding of these questions.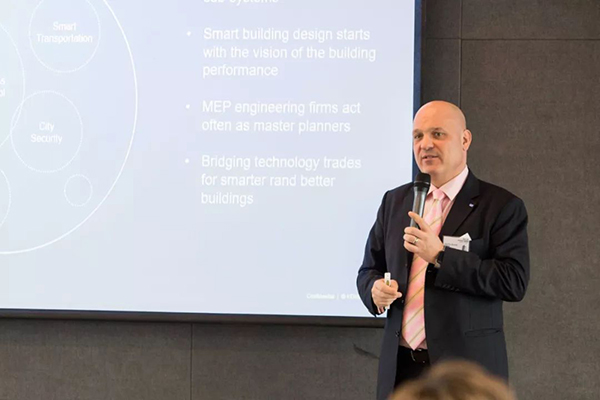 How does High-rise Buildings Attract Corporate Tenants?
Mr. Zhang Qiwei, China business development director and principle of east and central China of JLL Property and Asset Management Department, introduced the global "Future Office" research conducted in 2018 by JLL. The data shows the future mode of office and the concern of the owners toward technology and innovation. In business logic, the method for the owners to attract tenants is not only by reducing the rent, but also optimize operational strategy, especially in the aspect of technological innovation and humanized experience.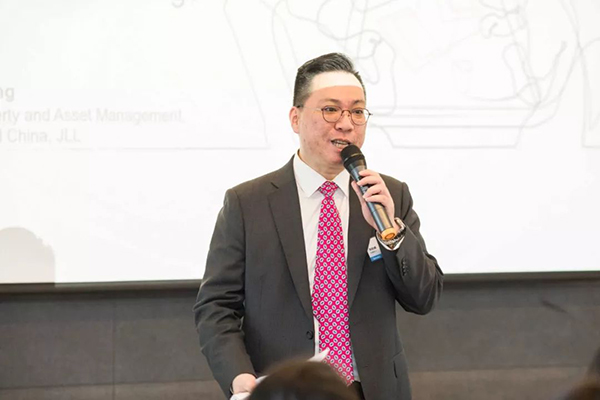 Data-driven Green Building and Community Sustainability
Mr. Xu Chenbo, conversion and development supervisor of USGBC Greater China market, started with global climate, explained the importance of reducing carbon emission of building. The new building is doing better in carbon emission, but most part of existing building need optimization. He introduced the certification system of LEED, this system has gone beyond the single building, and hoping to have a guiding effect to community, city and country. At present, LEED community has spread all around the world, the evaluation indicators and technical paths are affecting more and more cities.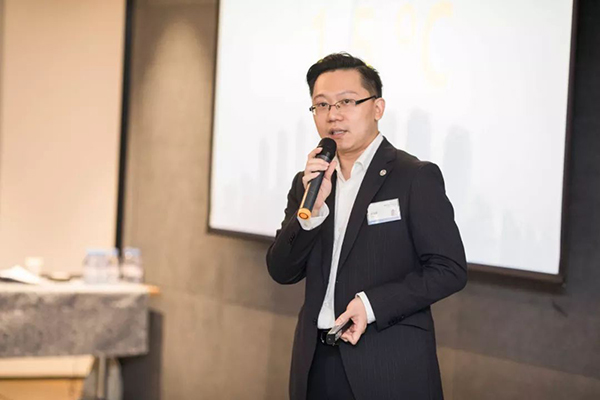 In Windoor Expo China 2020, the architecture and technology conference will be held at the same time (5-7 March 2020), main topics includes super facade projects, smart buildings, city renovation and urban village reconstruction, smart facade, etc. If you are interested, you can click here to register.
high rise, AECOM, smart city, smart building