COMPANY NAME : Guangzhou Jointas Chemical Joint Stock Co., Ltd.
Booth : 6B30
Brands : Antas
Product : Antas Structural silicone sealant; Antas Weather resistant sealant; Antas glass cement; Antas Stone glue; Antas aerating powder
Company Profile : Founded in 2006, Guangzhou Jointas Chemical Co., Ltd. (hereinafter referred to as Jointas,securities code:002909) is a hi-tech enterprise in the production of sealant and coating products, which are widely used in fields of constructional engineering, home decoration, container manufacturing, steel structure manufacturing, petrochemical equipment, shipping and yacht, etc. The management team has devoted to the field of sealant and coating for more than 20 years. During years of practice in the industry, the team has accumulated rich industrial experience and solid business foundation, which have made them honest and steady, hardworking and aggressive. Regarding research and development innovation concept, New Technology and New Products as the primary strategy of continuous management and development. Jointas has owned ten invention patents and a patent for the utility model at present, and has taken part in the drafting and revision of Silicone Structural Sealant for Hollow Glass, Fire-Proof Sealant for Building, Stone Use Building Sealant, Container Use Sealant, Water-based Acrylic Acid Anti-corrosive Coatings, Waterborne Epoxy Anti-corrosive Coatings(two-part), Waterborne Polyurethane Anti-corrosive Coatings(two-part), and many other national, local or industrial standards. Jointas Stock has carried out a long-term close industry-university-research cooperation with the South China University of Technology, applied the nano-modification technology to traditional coating production system, and developed various industrial water-based coatings used in professional field, which has reached the industrial leading level. Jointas has established over 30 service outlets in Beijing, Shanghai,Guangzhou,Shenzhen, Hangzhou, Chengdu and other big-middle cities across the country, and extends the professional service to the customers. Jointas owns two famous brands:"Antas" and "Jointas".Adhering to the business concepts of "Green environmental protection,professional quality", after years of technology research and development, innovation and accumulation, the Company has established a good brand awareness and customer base and won series honors,including "China Industry-University-Research Cooperative Innovation Award","Guangdong Famous Trademark", "Expert Workstation Enterprise", etc. The Company has also ranked among the top three construction glue brands most favored by users with superior market performance in the selection organized by the alwindoor.com for 12 consecutive years.
Featured Products :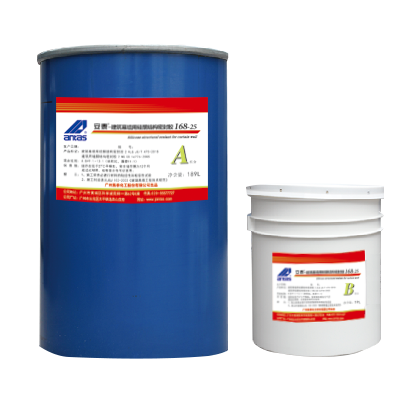 Two-Component Silicone Structural Sealant (antas-168-25)
antas-168-25 is two-component, neutral curing silicone structural sealant. It is specially designed ...
details
Address : C Building, No.62 Nanxiangyilu, Science city, Huangpu District, Guangzhou
Website : www.jointas.com
Countries & Regions Represented : 中国
Introduction to Headquarters :
Phone : +86-20-85576000