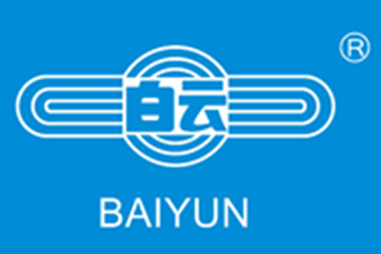 COMPANY NAME : GUANGZHOU BAIYUN CHEMICAL INDUSTRY CO., LTD.
Booth : 6B23
Brands : Baiyun
Product : silicone sealants
Company Profile : Baiyun Chemical, China's largest production base of building sealant, is the only one ㊣demonstration base for the industrialization of new technology of building sealant" in the industry granted by the Ministry of Construction. It is the first factory that constructed the first fully-automatic continuous production line with the world-class level and completely self-owned intellectual property in China. Until now, four fully-automatic continuous production lines have been settled down in Baiyu Chemical. What's more, in 2004, Baiyun Chemical became the first enterprise that developed the product to protect cultural relics with the advanced world level in China and it is the third factory that developed and produced Nylon 66 energy-saving heat-insulation strip in the world. In 2005, Baiyun Chemical took the lead in developing super high performance silicone sealant, which was the first in China, and the second in the world. Baiyun Academy of International Scientific Research of Guangdong is the first Private scientific research institute. The products of Baiyun Chemical are the famous-brand products in China, which are widely applied in thousands of works, including the Olympic venues such as Bird's Nest and Water Cube, Guangzhou New Baiyu Airport, Guangzhou West Tower and etc. In addition, Baiyun Chemical also boasts the ㊣Post-Doctoral Research Center㊣ granted by the Ministry of Personnel. It is the main drafting unit and promoter of national standards and industry standards of building sealant in China.
Address : No.1 Yunan Road, Guangzhou Civilian Science & Technology Park, Taihe, Baiyun District, Guangzhou, P.R.China
Website : www.china-baiyun.com
Countries & Regions Represented :
Introduction to Headquarters :
Phone : +86-20-37312999